Video
Big Brother viewers were left open-mouthed during last night's episode (16 November), which saw Matty Simpson's shock eviction, dubbed the 'most brutal ever'.
The housemates gushed over their letters from home, hearing from loved ones for the first time in six weeks, however, the doctor's boasted an unexpected surprise.
Seemingly impersonal compared to the rest of the letters, the unknown writer spoke of his ability to 'remain true to himself' and his 'strength and resilience' as they 'watched him from the second he walked through the door on the first day'.
However, things took a turn half way through, when it was announced the letter was actually from Big Brother, telling Matty he had been evicted and had to leave the house immediately.
In his first interview since leaving the house, he spoke exclusively to Indy100 about the experience, and the backdoor exit that shook the nation.
ITV
Your eviction was arguably the most shocking we've seen in the history of the show. Did you see it coming?
"I thought the letter was quite vague, but I was still like, appreciative of it anyway. I was just thinking, like, 'I'm so mad at my boyfriend, or my mum', whoever's written that letter, because it's so vague. It could have just been anyone!
"When it did turn that it was actually written by Big Brother, it did start to make sense. So that was a relief, I guess, that their letter-writing skills weren't terrible, and I was actually getting evicted.
"I was ready to go anyway, at that point. So it just felt like a natural ending to me."
What was the first thing you did when you left the house?
"I had to go into hiding when I left the house. So I think it was probably a little bit different from everyone else! No phone, nothing. I just went into my bed by myself and was able to enjoy a lie-in for the first time in six weeks.
"I'm looking forward to being able to go outside, go to the park, and just get on with my normal life again."
The love triangle involving Henry and Jordan became a huge storyline during your time on the show. Do you think Jordan's feelings towards you were genuine?
"I think Jordan's feelings towards me were genuine. But Jordan being Jordan, he doesn't really know how to express that or communicate it, so that just led to a toxic cycle of being friends then not being friends over the past few weeks.
"I don't think he was trying to make Henry jealous, I feel like he did have feelings for me, but when they weren't reciprocated, maybe he was able to focus his attention more on Henry."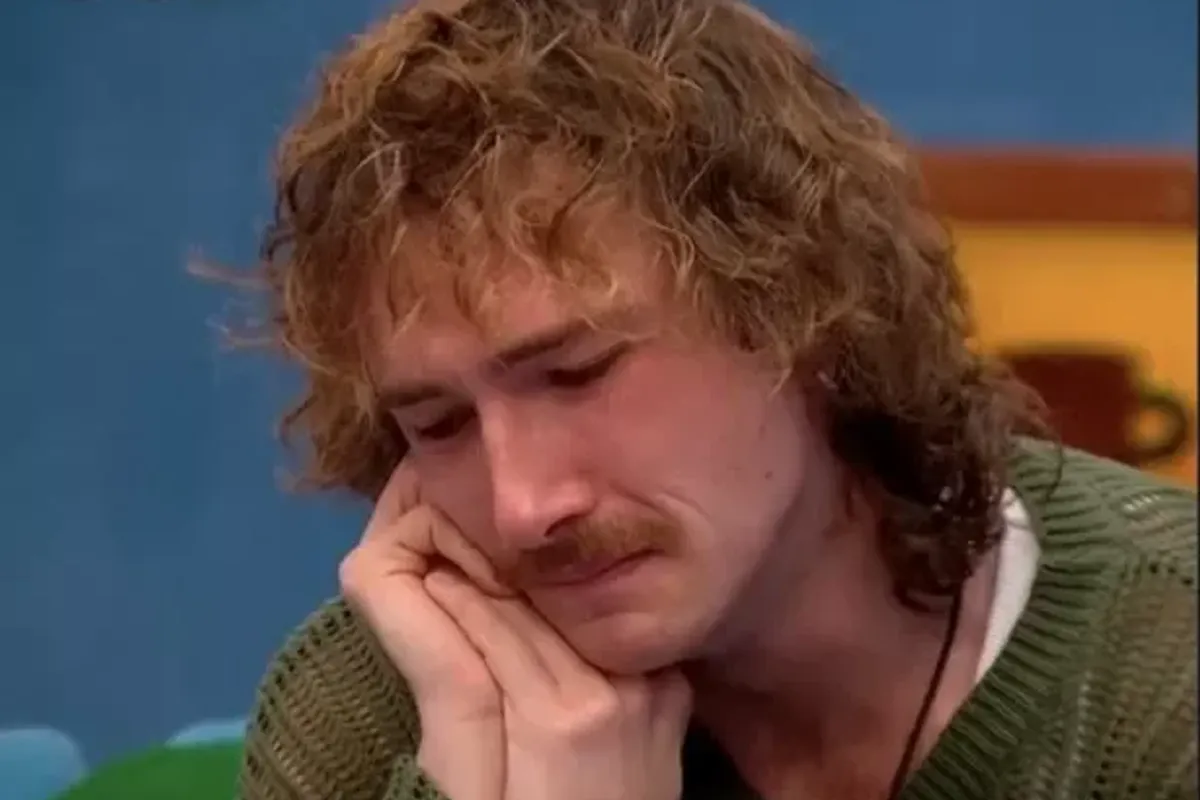 ITV
Do you wish you'd handled anything about that situation differently?
"I wish I'd asserted my boundaries a bit earlier instead of just trying to respect and understand and care for his feelings towards me. In that I actually ended up getting hurt because I was neglecting my own feelings and respect for myself.
"I wish I'd bitten back and hit below the belt a little bit earlier, and just said 'right, you need to stop now'."
You were one of the more level-headed housemates - were there any moments that made you think you could snap?
"When Olivia and Hallie broke the nominations rule in the second week, I felt like I was going to crack I was so angry, especially at Olivia.
"There was way more that happened and was actually shown on TV and wee did have a bit more of an argument. That was actually the start of our clash with each other. So that time I honestly felt like I could lose it.
"If she forgives me for nominating her every week there's hope that we could be friends. Our relationship is quite honest and real because it's taken a very slow burning journey, and was formed on the basis of actually liking each other's characteristics, not being forced to like each other in the first few days.
"I think we can definitely be friends in the outside world, which I'm surprised at, because I never thought I would have said that."
Is there anyone you were surprised you connected with?
"I'm surprised I really connected with Paul, because me and Paul are quite opposite on the spectrum from a superficial point of view, but we actually had a really close relationship in the house which I don't think was shown too much.
"We had really interesting, deep conversations, he's very emotionally intelligent and very sensitive. There's the side of Paul, of course, where he's doing crazy antics and having sex with skeletons or whatever else he was doing, but he did have a complete other side, which was really kind."
ITV
Who was the most difficult to live with?
"Kerry. I would not wish that on my worst enemy. She was just very hard to live with. She was giving 'how to be a reality star in 10 minutes', it just felt like she trying to be the next Gemma Collins, and a lot of that felt very performative. I didn't think she was authentic."
"I wouldn't say anyone had any annoying habits - probably me! I was the annoying one singing songs all the time with Yinrun. If you can't think of someone else, it's probably you isn't it?"
"I haven't heard ant of the songs back yet, I was so shocked when people said they actually made the cut, I never thought they would. I want to listen to them again though. Maybe there'll be an album."
Who is your winner?
"I want Yinrun because there is no one like her that I've ever met before. She is so pure and innocent, and she sees the world in this optimistic, child-like way and is full of curiosity. It really warms my heart, so she is my winner.
"But I feel like Jordan will win."
Sign upto our free Indy100 weekly newsletter