Video
A controversial TikToker who was arrested for walking into people's houses butted heads with Piers Morgan during a live interview on his Talk TV show last night (24 May).
The creator, who is known as 'Mizzy' (real name Bacari-Bronze O'Garro), branded Morgan a 'moron' for challenging him over his behaviour, which saw him intimidate members of the public, including stealing someone's dog in a park.
"This whole public uproar just makes me laugh because people are getting hurt over something that didn't happen to them", O'Garro says.
"I just do it for fun."
Click here to sign up for our newsletters
When Morgan pushed O'Garro to speak about his life, the teen asked: "Are you trying to get onto me because I'm Black?"
Morgan fired back, "I don't give a damn about your skin colour," and added: "I just think you're an idiot."
To which O'Garro responded: "I think you're an idiot too."
Another question Morgan put to O'Garro was why he didn't have "real remorse" for his actions, but the teen did note how he apologised to the family whose house he entered, but did not film this.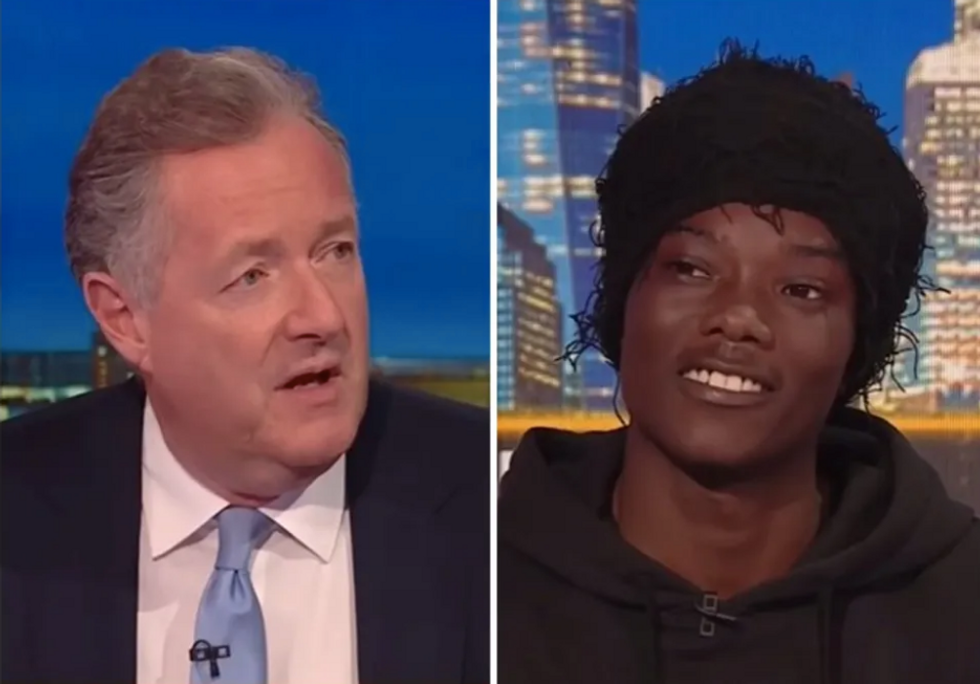 Piers Morgan Uncensored
"I went to go and apologise off social media. I could have recorded that apology, that would have been another viral video – whether it's hate or whatever," he said.
"Literally, hate brings money. Hate brings likes. Hate brings views. It doesn't matter – love or hate – it still brings views."
The interview came to a bickering conclusion where Morgan called O'Garro's stunts "moronic" as he responded by calling the presenter a "moron" too.
"We're going to put both of ourselves out of this misery and we'll just end it there because you are – as I said at the start – a complete moron," Morgan said.
Hours before this interview, O'Garro appeared at Thames Magistrates' Court where he pleaded guilty to failing to comply with a community protection notice issued last May.
As a result he was given a Criminal Behaviour Order (CBO) today for a period of two years that will expire on May 2025.
This order means O'Garro must not publish social media content without the consent of the people included, nor trespass or go to the Westfield shopping centre in Stratford.
He was also fined £200, and told to pay a victim surcharge of £80 and costs of £85.
Have your say in our news democracy. Click the upvote icon at the top of the page to help raise this article through the indy100 rankings.