Video
Six months on from the spine-tingling moment Ivan Frolov took to the London Fashion Week runway alongside two other Ukrainian designers, clutching their home country's flag, the mastermind behind some of the most iconic celebrity looks is preparing for his first solo show at the celebration.
But it's been a long time coming. Despite his brand, FROLOV, being founded in 2015, the mastermind designer-turned-creative director has been cooking up his plan to take over the fashion world since he was young.
"I drew my first sketch when I was three or four years old, my mother told me that", the now-29-year-old tells us.
"I was always sure that I had something to tell the world, because for me, fashion is not only about the clothes, it's one of the quickest ways to communicate with people and talk about important topics."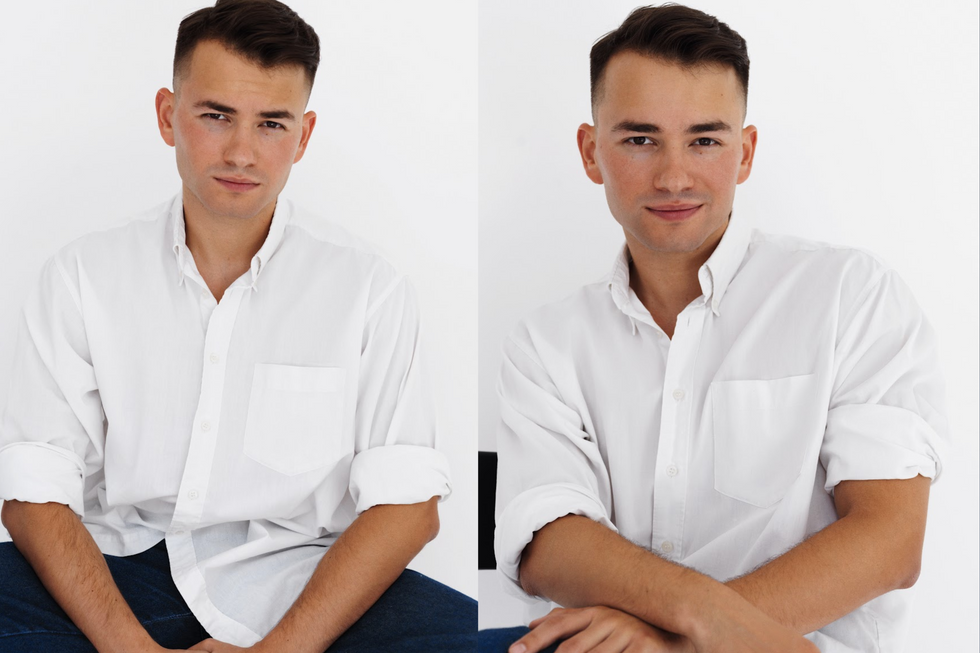 Ivan Frolov
"For example, my first collection that brought me success was dedicated to transgender people."
One key theme with FROLOV's collection is that there's always a cause behind it. Whether that's a peek inside the world of BDSM, or promoting LGBT+ rights through hand-crafted clothing and intricate designs that allow the wearer to express themselves.
"When I started my brand we did our first show in Kyiv and I named it 'Intelligent Provocation'. So for me, it's always very important to make something provocative to catch attention, but find the balance between being sexy and smart, not vulgar", he says.
It's a recipe that's working well. Dua Lipa, Megan Thee Stallion, Doja Cat, Sydney Sweeney, and Rita Ora make up just some of his well-loved celebrity clients.
Most recently, FROLOV has been propelled to new heights after helping put together the glitzy looks of Beyoncé's Renaissance tour, including the glimmering pink bodysuit worn at her $20 million performance in Dubai.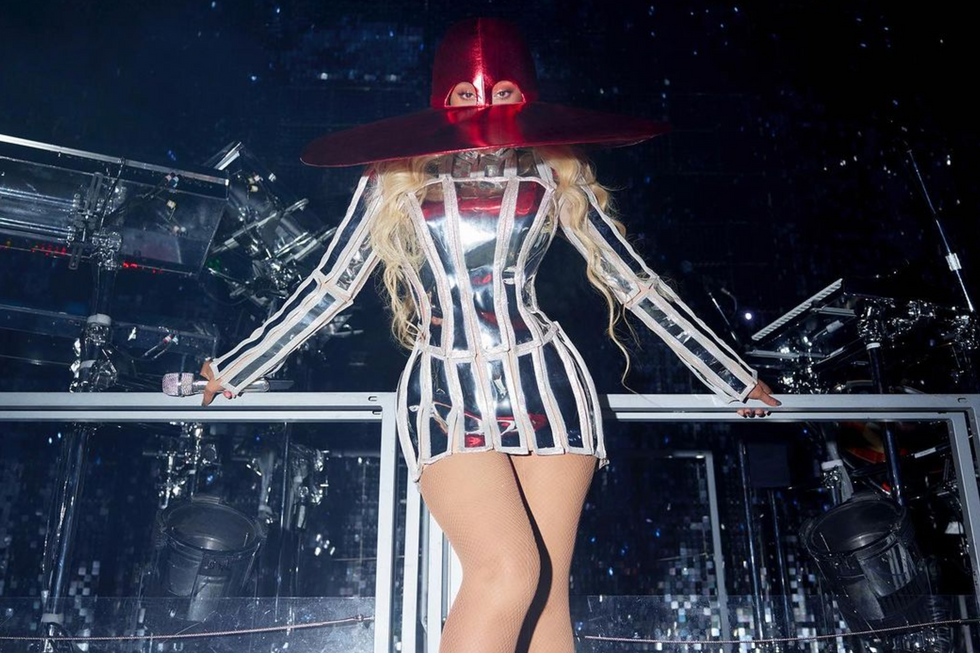 Ivan Frolov
The designer admits: "The moment my biggest dream came true was the Beyoncé performance in Dubai, when she wore our custom look…that was so unexpected for us."
"I was super happy that her stylists want us to use our signature style and opportunities to be free in sketches and ideas. It's always the best way when designers are free and not under any control, so we showed off all of our signature corset styles and embroidery."
However, things quickly turn emotional as Frolov reflects on how his world was turned upside down by the invasion in Ukraine - but how he hopes the publicity can become a positive thing for his native country.
"That was my dream…but my real dream right now, because we only have one dream as Ukrainians, is victory. Life is a very unpredictable thing", he says.
"Of course, Beyoncé brought a lot of attention to the brand, which is very important because with such attention, we can spread information about the war and that it's not over and we're still fighting."
"Beyoncé wearing a Ukrainian designer gives us the opportunity to believe in victory and show people that something good is happening in Ukraine, and that they can believe in a bright future."
But despite troubling times in Ukraine, business for FROLOV continues as usual. The team of designers and manufacturers are still based entirely out of Kyiv, working away in the studio as the war rages on outside. Despite the dramatic, no-expense-spared nature of Beyoncé's UAE appearance, her costume was one of those made as people feared for their safety in the process.
During this time, the brand has also set up a side project, known as FROLOV Heart - a collection of items emblazoned with their signature heart motif, with proceeds helping those affected by the conflict.
The designer adds: "We're working under sirens, sometimes without electricity during winter."
"Right now we have a lot of things that make us cry every day, every day we have bad news from the frontline, so it lets us just smile for a short time."
"It's very difficult to explain what we are feeling, working in Ukraine and supporting our team, and I don't even want you ever to know what we are feeling right now, and to totally understand us, it's difficult. But it's normal for us right now."
Drawing inspiration from the last two years, FROLOV's first London Fashion Week presentation will be dedicated to Ukraine's impact on the world, outside of fighting for survival. The show, taking place on Thursday (14 September), will be set in a cinema, and a multitude of experiences for the high-profile guests in attendance, who will get a chance to learn more about the country.
Ivan Frolov
"It's a very beautiful concept because our show will connect with Ukrainian culture and Ukrainian music…our guests will not only see the collection but there will be lots of touching content about Ukraine", Frolov tells us.
"Ukrainian soldiers protect the whole world from the biggest terrorists of the 21st century, so of course, it will be a very nice catwalk for the new collection, but it's also dedicated to that. We named it 'Masada'...it's a Ukrainian word that means young. It's a message about Ukraine that we are a young and beautiful country."
He hints: "We invited very important people for Ukraine right now, I don't want to tell all the secrets but we'll have a very important person closing the show."
It's set not only to be a huge milestone for the brand but a symbol of hope for Ukrainians present and future.
Ivan Frolov
"Even in this terrible situation, we continue to work, we continue to do what we do best. That's why in our brand, we combine what we're doing with charity to support Ukraine", he says, before concluding:
"I have a very strong feeling that Ukraine has a future. Ukraine is not about today. We feel such amazing support from all over the world and I think it gives us more power to continue the fight. We believe in our victory."
Sign up to our free Indy100 weekly newsletter
Have your say in our news democracy. Click the upvote icon at the top of the page to help raise this article through the indy100 rankings.